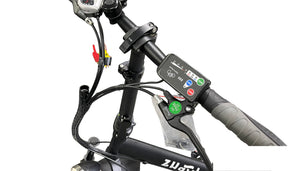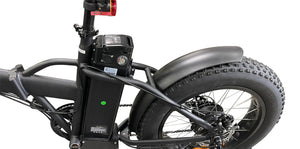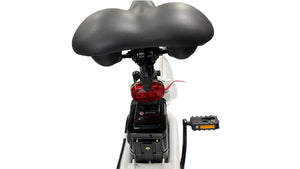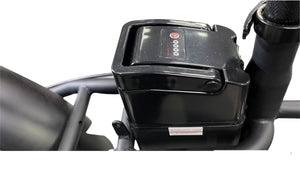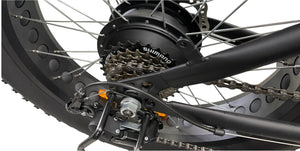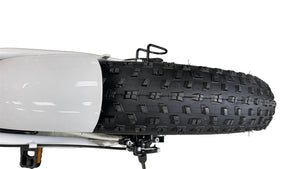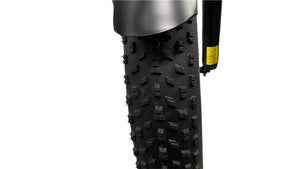 ZHawk Foldable Electric Bike 20" Wheels 4" Fat Tires
ZHawk Foldable Electric Bike 20" Wheels 4" Fat Tires
Introducing the ZHawk Foldable Electric Bike with 20" Wheels and 4" Fat Tires, a game-changer in the world of electric bikes. Designed for convenience, versatility, and performance, this bike offers an unparalleled riding experience.

The ZHawk electric bike operates on pedal assist only, meaning you must pedal to activate the electric assistance. This innovative design promotes a more engaging and active riding experience, while still providing a boost when you need it most.

With a top speed of 15 MPH, the ZHawk electric bike strikes the perfect balance between speed and control. Cruise through city streets or explore off-road trails with ease, knowing you have the power to navigate various terrains.

The ZHawk electric bike boasts an impressive range of 25-37 miles, allowing you to travel further and explore more on a single charge. The 36V 10AH lithium battery provides reliable and long-lasting power, while the 36V 250W brushless motor ensures a smooth and efficient ride.

Charging the ZHawk electric bike is quick and convenient, with a charging time of 4-6 hours. Whether you're recharging overnight or during a break, you'll be back on the road in no time, ready for your next adventure.

Built to withstand the demands of everyday use, the ZHawk electric bike has a weight limit of 330lbs, making it suitable for a wide range of riders. Its foldable design adds an extra layer of convenience, allowing for easy storage and transportation.

Experience the freedom, versatility, and convenience of the ZHawk Foldable Electric Bike. Whether you're commuting to work, running errands, or enjoying a leisurely ride, this bike is your perfect companion. Embrace the power of pedal-assisted technology and embark on new adventures with the ZHawk electric bike.