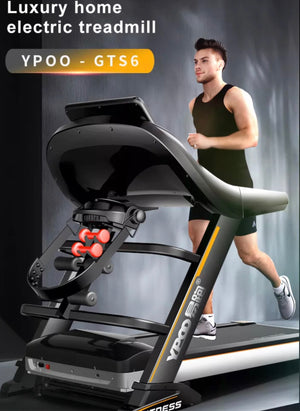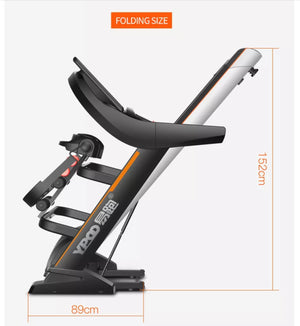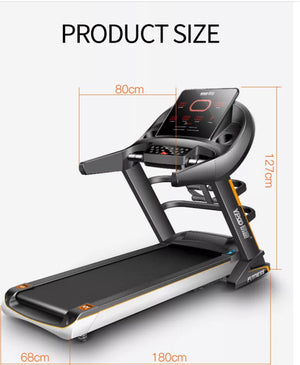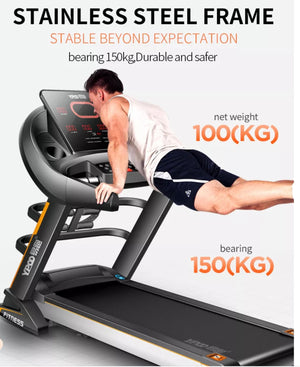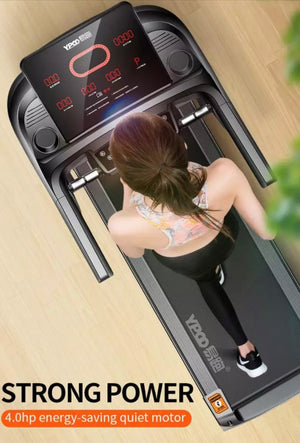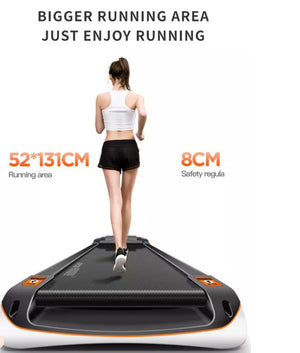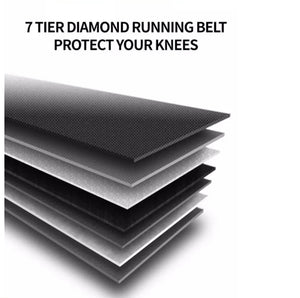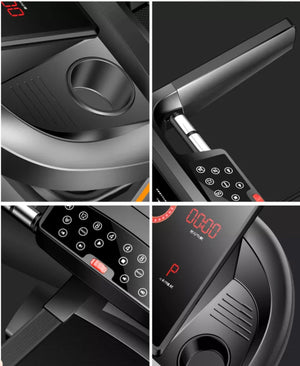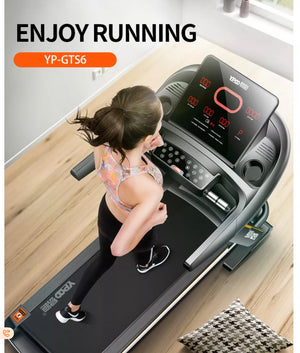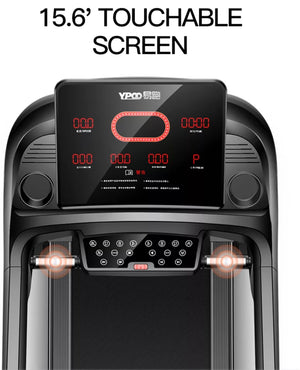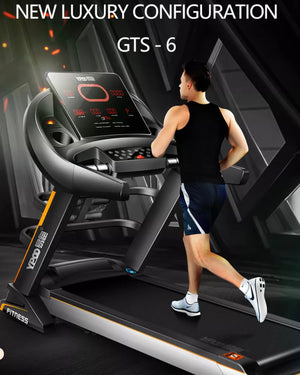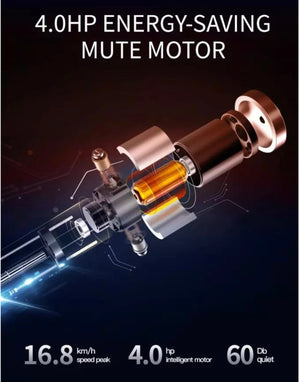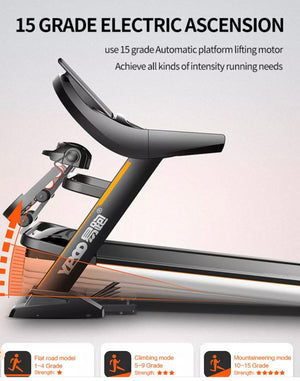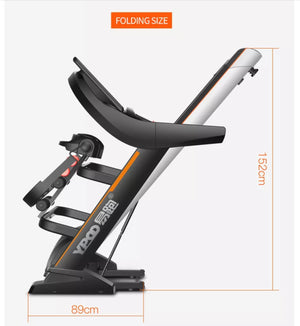 ExCore Fitness ™ Luxury Home Foldable Electric TreadMill
IN STORE PICK UP ONLY
Introducing the ExCore Fitness Luxury Home Folding Electric Treadmill, the ultimate companion for your fitness journey. Engineered with cutting-edge features, this treadmill is designed to elevate your workout experience to new heights.

Equipped with a generous 15.6-inch touchable screen, this treadmill brings entertainment and convenience right to your fingertips. Stay connected, watch your favorite shows, or track your progress with ease as you break a sweat. With a user weight capacity of 330 lbs, this treadmill is built to accommodate individuals of varying sizes and fitness levels.

Experience versatility like never before with the treadmill's 0-15% auto incline feature. Challenge yourself with uphill sprints or simulate a downhill descent to engage different muscle groups and intensify your training. And when it comes to speed, the treadmill offers a wide range from 1 to 11 mph, allowing you to find the perfect pace for your workout.

Powered by a strong and virtually silent motor, this treadmill ensures a smooth and quiet operation. Say goodbye to distractions and focus on your fitness goals without any interruptions. The soft running board provides excellent shock absorption, reducing the impact on your joints and allowing for a comfortable and injury-free running experience.

The treadmill features a 7-tier diamond running belt, delivering exceptional grip and stability as you stride. Feel confident and secure with each step, knowing that your treadmill can handle even the most intense workouts. And with its folding design, it's easy to store and save space when not in use, making it a perfect fit for any home.

Whether you're a beginner or a seasoned runner, the ExCore Fitness Luxury Home Folding Electric Treadmill is your key to unlocking a world of fitness possibilities. Embrace the power, convenience, and stability it offers, and enjoy the exhilaration of achieving your fitness goals from the comfort of your own home.