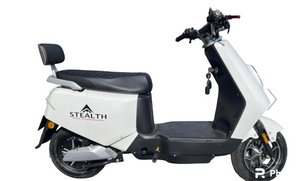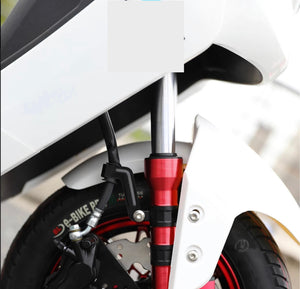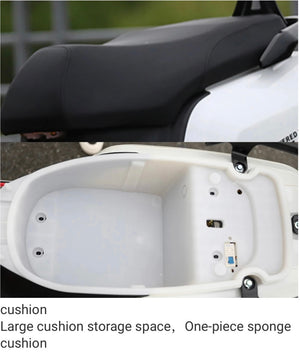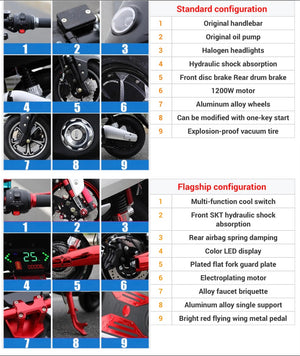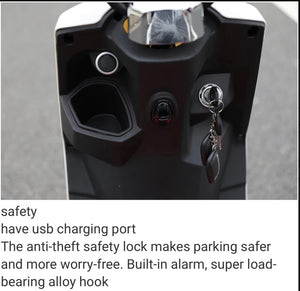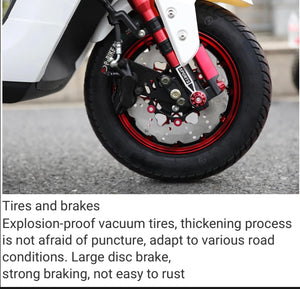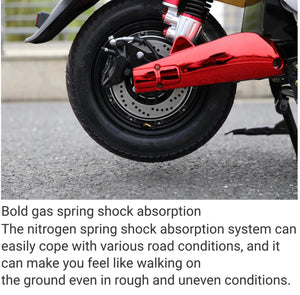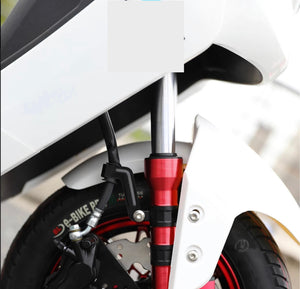 The Commuter Electric Scooter/Moped 1500W 72V 32AH 35MPH
2023! Stealth Commuter Electric Scooter 1500W 72V 32AH 35 MPH
60 MILE RANGE Bluetooth speakers
SHIPPING INCLUDED IN COST - OR ASK ABOUT OUR IN STORE PICK UP DISCOUNT!
 NOTE: The moped doesn't come with titles or MCO - only bill of sale only. Check with your state for driving and registration rules.
The Stealth Commuter is an outstanding e-scooter. With an over 60 mile range, a top speed of 35 miles per hour (MPH), and a 1500Watt motor, the Stealth Commuter is great for driving around town. It features double halo LED headlights, an easy-to-read LCD display with metrics like remaining battery life and current speed, plus amenities including a cup holder, and bag hook. There's a built-in lockable trunk as well as extreme comfort thanks to its front and rear hydraulic system.
Because of its brushless hub electric motor, the Stealth Commuter e-moped is maintenance-free. With a total charge time of around 3-6 hours, you'll appreciate little to no waiting between charges. In addition to its LED headlights, the Stealth Commuter scooter sports LED front and read turn signals. With a 350-pound weight capacity, you can carry multiple passengers. In many places, you won't even need a motorcycle license to operate the Stealth Commuter scooter. maintenance-free motor and no need for gas, it's an exceptional value. Ultimately, the Stealth Commuter scooter is the best electric moped that money can buy.