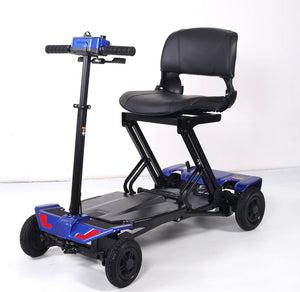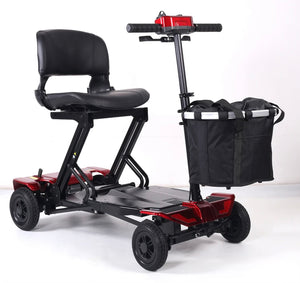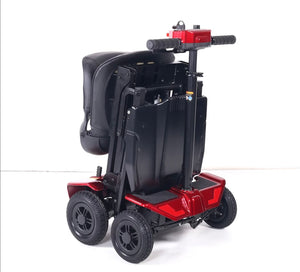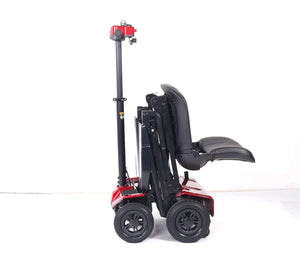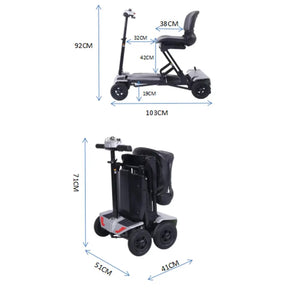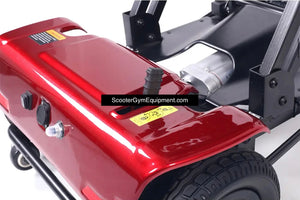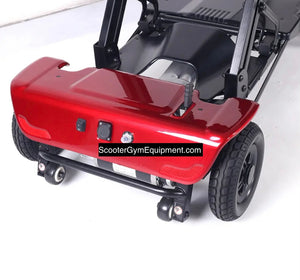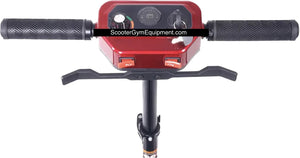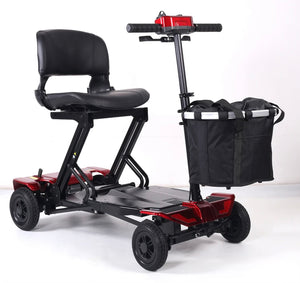 NEW! Stealth M2 Electric Mobility Scooter w/Remote Open/Close
ASK ABOUT OUR IN STORE PICK UP DISCOUNT!
Stealth M2 Electric Mobility Scooter w/Remote Open/Close
Introducing the Stealth M2 Electric Mobility Scooter, the ultimate companion for effortless and convenient mobility. Designed with cutting-edge features and a sleek, compact design, this scooter offers a seamless and comfortable riding experience.


With its remote open and close functionality, the Stealth M2 allows you to effortlessly access and store your scooter with just a touch of a button. No more struggling with cumbersome folding mechanisms or heavy lifting—this scooter is as user-friendly as it gets.

Equipped with a robust weight capacity of 265 pounds, the Stealth M2 ensures stability and reliability for a wide range of users. Its powerful 250-watt motor propels you forward at a comfortable cruising speed of 5 miles per hour, making it ideal for both indoor and outdoor use.

Don't let distance limit your freedom! The Stealth M2 boasts an impressive range of 9 miles on a single charge, allowing you to explore your surroundings without worrying about battery life. Speaking of charging, the 24-volt 10Ah battery charges fully in just 4 hours, meaning you can get back on the road quickly and efficiently.

Designed with your convenience in mind, the Stealth M2 features a front basket for storing your belongings during your journey. Whether it's groceries, personal items, or essentials, you can easily keep them within reach, making every trip hassle-free.

The scooter's lightweight construction, weighing in at only 65 pounds (including the battery), ensures easy maneuverability and portability. The front and rear wheels, measuring 7 inches and 8 inches respectively, provide a smooth and stable ride, even on uneven surfaces.

Experience the freedom of effortless mobility with the Stealth M2 Electric Mobility Scooter. Whether you're running errands, exploring the neighborhood, or simply enjoying the outdoors, this scooter offers the perfect balance of comfort, convenience, and reliability.
Range: 9 Miles 

MPH: 5
Lithium Battery: 24V 10AH
Motor: 250W
Weight Capacity: 265lbs
Weight: 65lbs 
Front Wheels: 7"
Rear Wheels: 8"