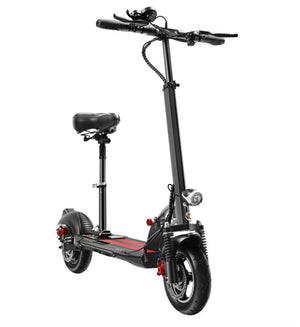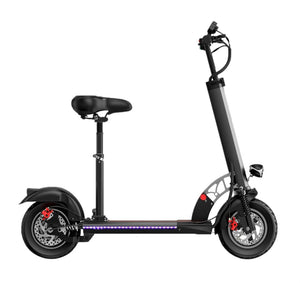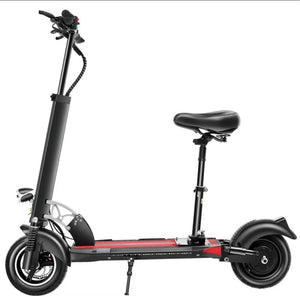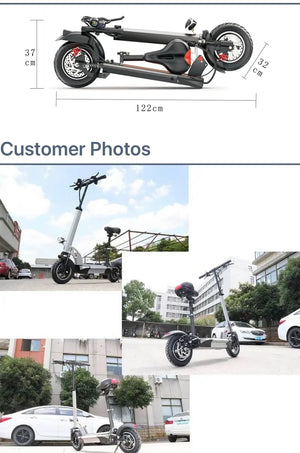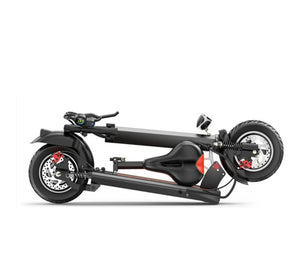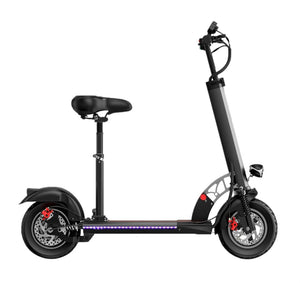 Stealth Scooty2 Electric Scooter w/Seat
Scooty2 Electric Scooter w/Seat
(1 Left)
Introducing the Stealth Scooty2 with Seat, a compact and versatile electric scooter that combines sleek design with impressive performance. With a range of 25 miles and a top speed of 25 mph, this scooter offers a thrilling and efficient mode of transportation for urban commuters and recreational riders alike.

Powered by a reliable 500W motor and a 48V 13ah lithium battery, the Scooty 2 delivers smooth acceleration and sustained power throughout your journey. The battery can be fully charged in just 5.5 hours, allowing you to get back on the road quickly.

Equipped with 10-inch wheels, this scooter provides stability and maneuverability on various terrains, ensuring a comfortable and enjoyable riding experience. The inclusion of a seat adds an extra level of comfort, making longer rides more enjoyable.

Despite its robust capabilities, the Stealth Scooty2 remains lightweight at just 44lbs, making it easy to carry and transport when needed. It boasts a weight capacity of 220lbs, accommodating riders of different sizes.

Whether you need a convenient mode of transportation for your daily commute or a fun way to explore your surroundings, the Stealth Scooty2 with Seat offers a compelling combination of range, speed, and comfort, making it an excellent choice for electric scooter enthusiasts.