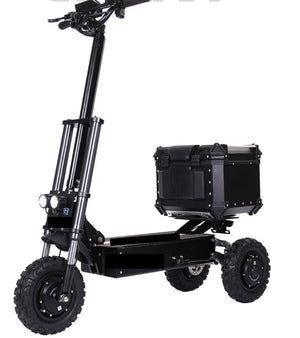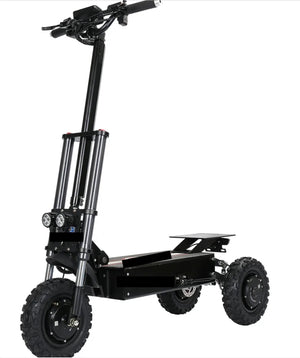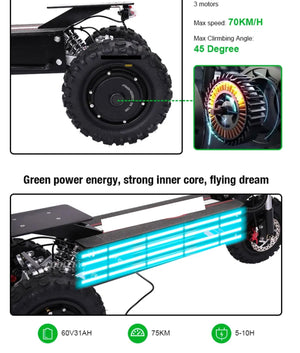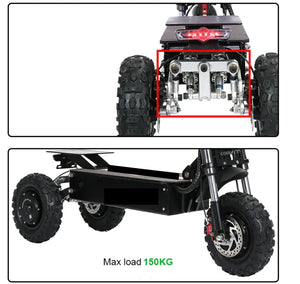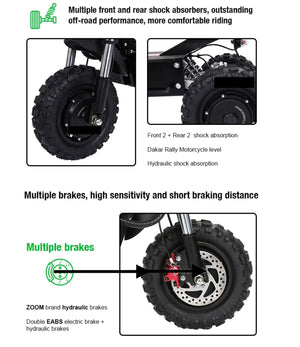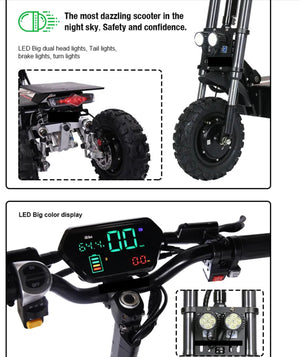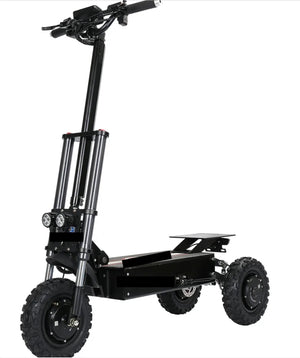 New! Stealth - XR3L Three Wheel Electric Scooter w/Seat & Trunk
IN STORE PURCHASE ONLY
Introducing the Stealth XR 3L Electric Scooter, the ultimate urban commuting companion that combines cutting-edge technology with unmatched performance. Equipped with three robust 11" wheels, this scooter effortlessly navigates any terrain, ensuring a smooth and exhilarating ride every time.

With a top speed of 43 mph and an impressive range of 47 miles, the Stealth XR 3L takes your daily commutes to new heights. Powered by a high-capacity lithium battery boasting 60 volts and 31 amp-hours, this scooter delivers a thrilling and eco-friendly experience without compromising on power.

Stay informed and in control with the sleek LED color display, providing real-time information on speed, battery life, and distance traveled. The intuitive interface ensures effortless monitoring, allowing you to focus on the road ahead.

Built for durability and reliability, the Stealth XR 3L boasts a sturdy construction capable of supporting a weight capacity of up to 330 lbs. The front and rear suspension systems, featuring a combination of hydraulic brakes and spring suspension, absorb shocks and bumps, guaranteeing a comfortable and stable ride.

Efficiency is key, and the Stealth XR 3L's quick charge time of just 9 hours means you'll spend less time waiting and more time on the go. Whether you're zipping through city streets or exploring new horizons, this electric scooter offers the perfect balance of speed, range, and convenience.

Experience the future of urban transportation with the Stealth XR 3L Electric Scooter, where power, style, and innovation converge to redefine your daily commute.