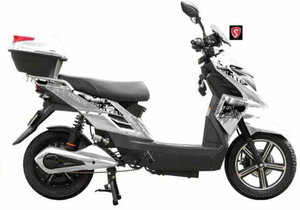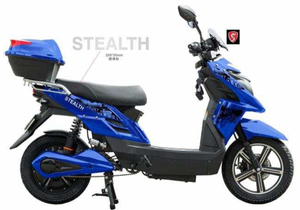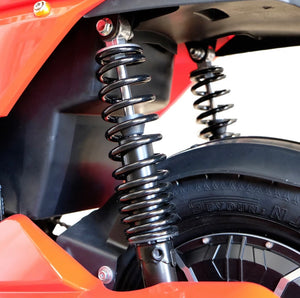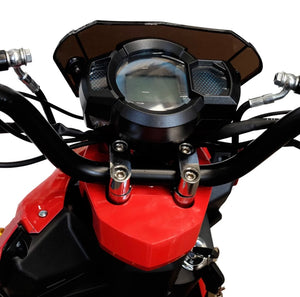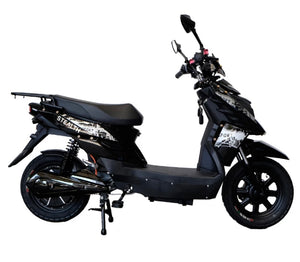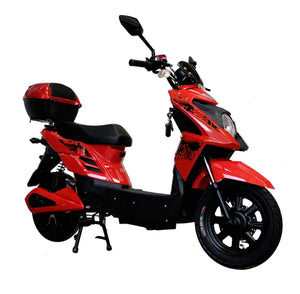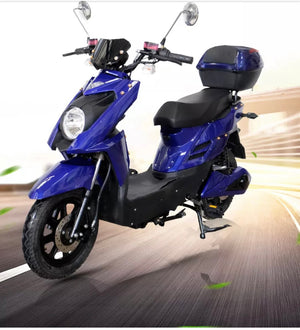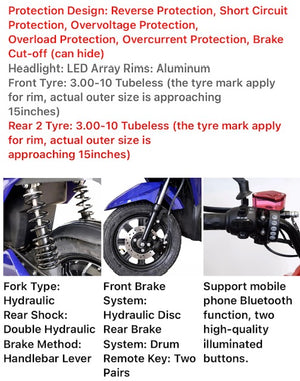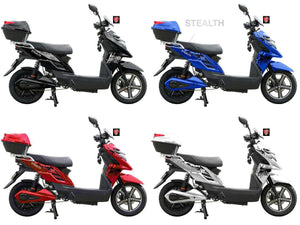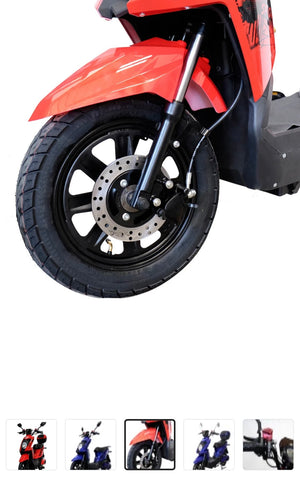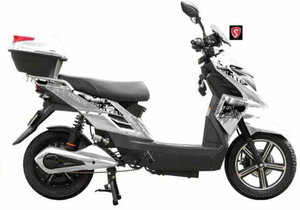 Stealth Sports Electric Bike/Scooter 30MPH off road
Stealth with pedals 60v 20AH removable battery
Introducing the ultimate off-road adventure machine - the electric sports two-wheel scooter! With its powerful motor, this scooter can reach speeds of up to 30 mph, making it the perfect thrill-seeker's companion. And with a range of 37 miles per charge, you can explore new terrain for hours on end.

But that's not all - this scooter comes equipped with Bluetooth, allowing you to connect your phone and listen to your favorite tunes while you ride.

What sets this scooter apart is that it requires no license or registration, making it an accessible and convenient option for anyone looking for an exciting, eco-friendly way to explore the great outdoors. So why wait? Get ready to hit the trails and experience the thrill of the ride with the electric sports two-wheel scooter!