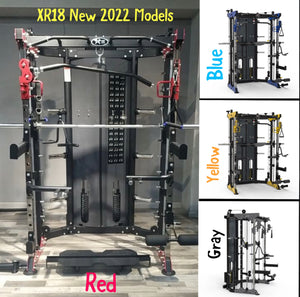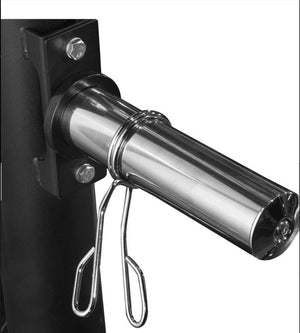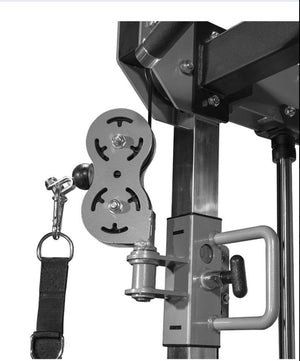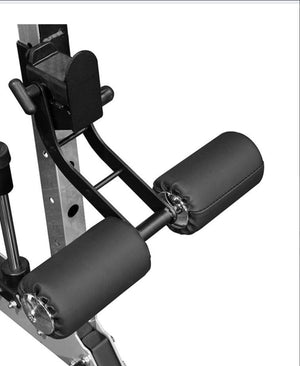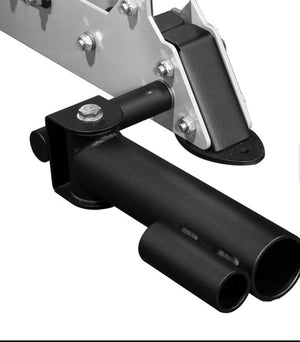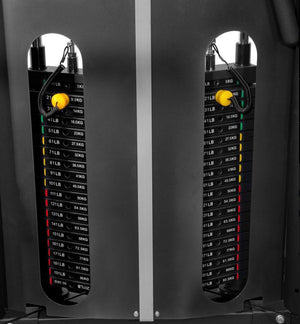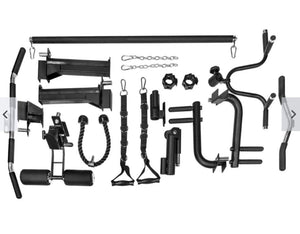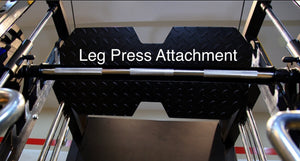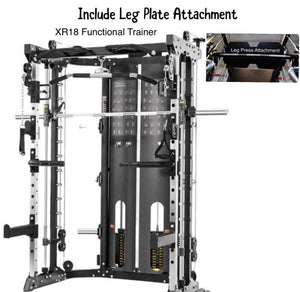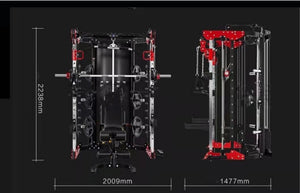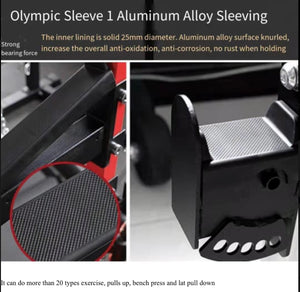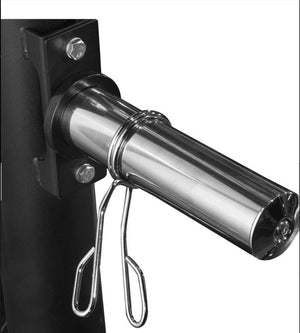 ExCore Fitness ™ Model XR18 Smith Machine
ExCore Fitness ™ Model XR18 Smith Machine
Introducing the New XR18 Custom Weight Stack: Revolutionizing Smith Machines

The XR18 sets itself apart from other smith machines with its innovative features. One notable improvement is the introduction of a custom weight stack. While traditional weight stacks on similar machines usually consist of 11lbs plates with a 1 to 1 ratio, the XR18 takes it to the next level.

One common complaint about standard weight stacks is their lack of versatility for certain exercises. Cable crossovers, for instance, can be challenging when the weight increases by 11lbs increments. Additionally, individuals performing exercises like one-arm tricep pushdowns may find 11lbs too heavy. This issue is particularly relevant for women and children who may prefer starting with lighter weights due to the 1 to 1 ratio.

To address these concerns, the New XR18 features a customized weight stack. The first 4 plates of the stack weigh 6lbs each, providing a lighter starting point for those who desire it. The remaining 16 plates maintain the standard 11lbs weight, ensuring ample resistance for more advanced users. With this modification, individuals can now begin their fitness journey with lighter weights and progressively increase resistance as they build strength.

The advantages of the New XR18 don't end there. It also boasts 12 adjustable heights, allowing users to find their ideal positioning for various exercises. Additionally, the high-tension 2000 lb cross cables offer exceptional durability and longevity. With 16 adjustable heights for the cables, users can fine-tune their workouts to suit their specific needs.

The XR18's 1:1 pull ratio further enhances the overall experience. This ratio ensures a smooth and consistent resistance throughout the entire range of motion, promoting proper muscle engagement and facilitating effective workouts.

In conclusion, the New XR18 Custom Weight Stack is a game-changer in the realm of smith machines. By addressing the limitations of traditional weight stacks, it offers a more tailored and flexible experience for users. Whether you're starting with lighter weights or seeking to challenge yourself with intense tricep pushdowns, the XR18 has got you covered. With its adjustable heights, durable construction, and 1:1 pull ratio, it sets a new standard for effective and efficient strength training.
2* 201 weight stack connected to the cables and picture attachment comes with all machines
Strong commercial style machine with options for many exercises. Counterbalanced smith machine with sealed bearing pulleys.
Size: 79"W x 49"D x 90"H Inside Cage Area: 43"W x 34"D x 89" H 990 lbs limit for the racks, 770 lbs limit for the bar.
Note: does not come with bench nor any free weights.
Product description
This is a great product for a complete workout. Commercial grade multi-functional smith machine with twin pulley cables 1:1 ratio with 16 adjustments for any height cable workouts: arms, chest, back, legs, lat pulldowns, power cage for bench press, squats, fixing point for bands. 5-way grip pull up bar, J hooks for dips, leg exercises using the cables, 2*200 lb stack weights (move in 5 kg increments) for the cables exercises. Also includes a leg press attachment and includes a 2x safety spotter bar to protect while working out alone. The weight limit for racks is 990 lbs and 770 lbs for the bar. Cables attach to commercial style weight stack with a pick. Counterbalanced with sealed bearing pulleys.
1.Power Rack
Performsquats,bench presses,overhead presses,deadlifts, and more. The Power Rack component includes commercial-grade J-Hooks and Safeties which can be adjusted to any height position you need. Removable rubber barbell protector sleeves protect your barbell knurling and extend the life of your barbell.
2.Functional Trainer
The Functional Trainer component includes 2 x 201 lbs weight stacks with Commercial Grade aircraft cable, quick and easy pop-pin adjustments, and compatible with a huge range of attachments for almost any functional training exercise.
3.Smith Machine
The Smith Machine component is angled for natural body movement to provide a STRONG and SAFE workout. Re-rack your Smith Bar with ease into any height position you need. Fitted with safe lock and release mechanisms as well as a safety catch allowing you to max out your training without the need for a spotter.
4. Leg press attachment
5.Chin Up Station
Ergonomically designed Multi-Grip Chin Up and Pull Up station with a massive 770 lbs weight rating. Grip positions include wide-grip, close grip, underhand, overhand and a variety of other varied movements
6.Dip Station
Different grip positions target different upper body muscle groups. The Multi-Grip Dip Handle attachments provide different options for you to choose from. Adjustable height on the power rack gives added flexibility of using weight belts or resistance bands to augment your workout.
7.Core Trainer
Includes an attached landmine station that is suited for all types of rotational torso training and allows for a wide range of upper body training when using an optional barbell (Not included).
8.Suspension Trainer
This machine has a suspension trainer ring that is compatible with packages sold separately from TRX® and others.
9.Low Row
The vertical leg pressattachment quickly transformsinto a low row station footpad that combines with the left cable pulley system and delivers a full-body workout that mimics rowing a boat in the water.