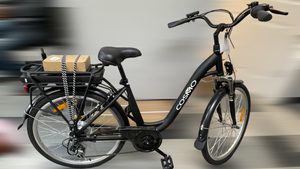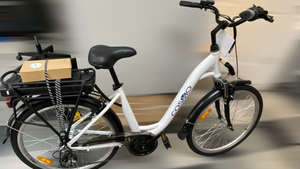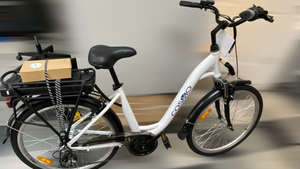 Introducing the Cosmo Electric Bike: Experience the Perfect Blend of Efficiency and Power. With a remarkable range of 31 miles and a top speed of 15 mph, this cutting-edge electric bike is designed to take you on thrilling adventures while keeping you connected to the world around you.
Powered by a high-performance 36-volt, 10Ah lithium battery, the Cosmo ensures long-lasting rides without compromising on speed or agility. Recharge your bike in just 4-6 hours, allowing you to quickly get back on the road and explore without limits. With a weight limit of 330 lbs, the Cosmo is built to accommodate riders of various sizes and shapes.
Combining sleek design with unparalleled functionality, this electric bike is the ultimate companion for both urban commutes and off-road escapades. Unleash your sense of freedom and embark on a journey like never before with the Cosmo Electric Bike.