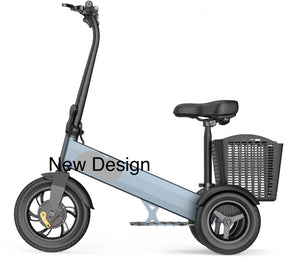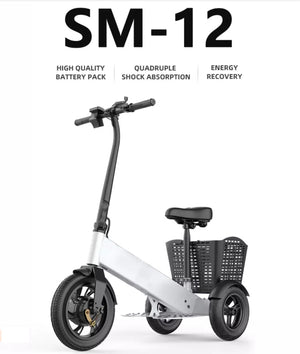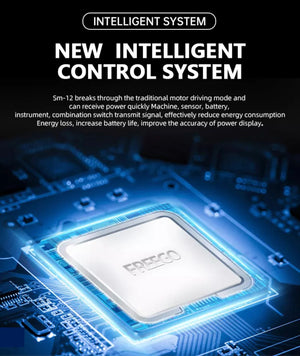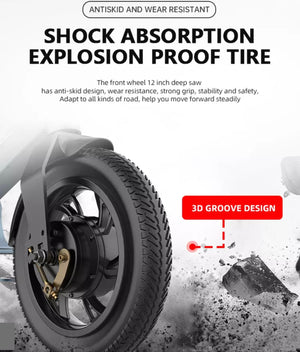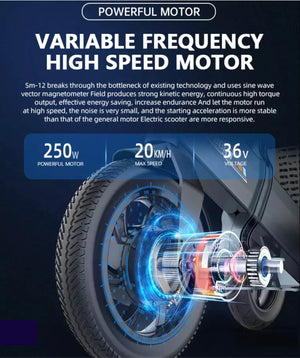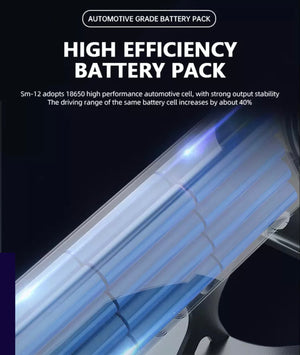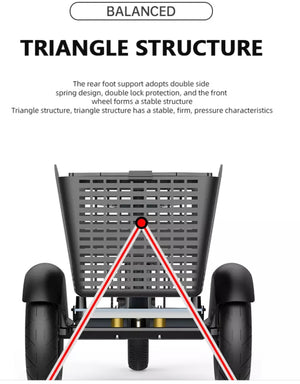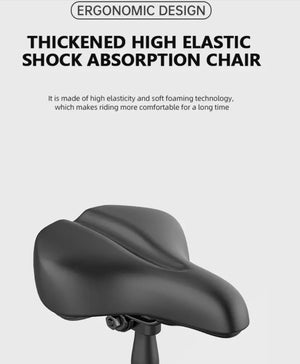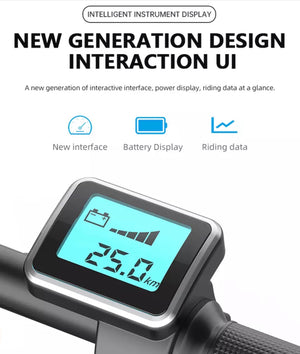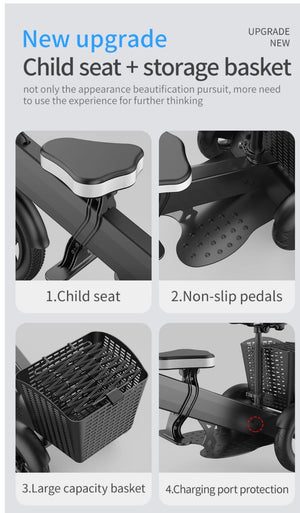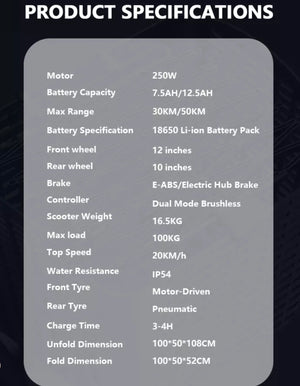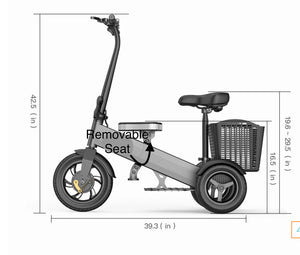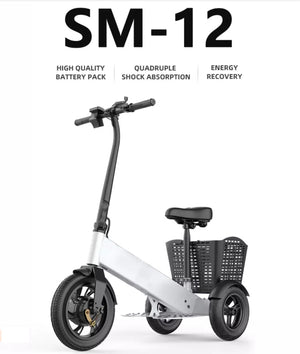 3 Wheel 12" Wheel Electric Tricycle 3GO-1
ASK ABOUT OUR IN STORE PICK-UP DISCOUNT!
3 Wheels  12" Electric Tricycle 3GO-1
Introducing the 3GO-1 - the ultimate 3 wheel electric scooter for stylish and efficient transportation! With its unique design and powerful motor, this scooter can reach speeds of up to 17 miles per hour, making it perfect for getting around town quickly and easily.

But what really sets the 3GO-1 apart is its impressive range - you can travel up to 12 miles on a single charge, meaning you can run errands or explore your city without worrying about running out of battery power. And with its 12 inch front wheels and 10 inch rear wheels, you can enjoy a smooth and comfortable ride every time.

The 3GO-1 also has a weight capacity of up to 220 pounds, making it perfect for riders of all sizes. Whether you're commuting to work or running errands around town, the 3GO-1 is the perfect choice for anyone looking for a convenient and eco-friendly way to get around. So why wait? Get ready to experience the freedom and flexibility of electric travel with the 3GO-1!

 Specifications:
Range: 12Miles
Speed: 17MPH
Lithium Battery: 36V 10.45ah
Motor: 250W
Charge Time: 3-4 Hours
Weight Capacity: 220lbs
Weight: 36lbs
Front Wheel: 12"
Rear Wheels: 10"